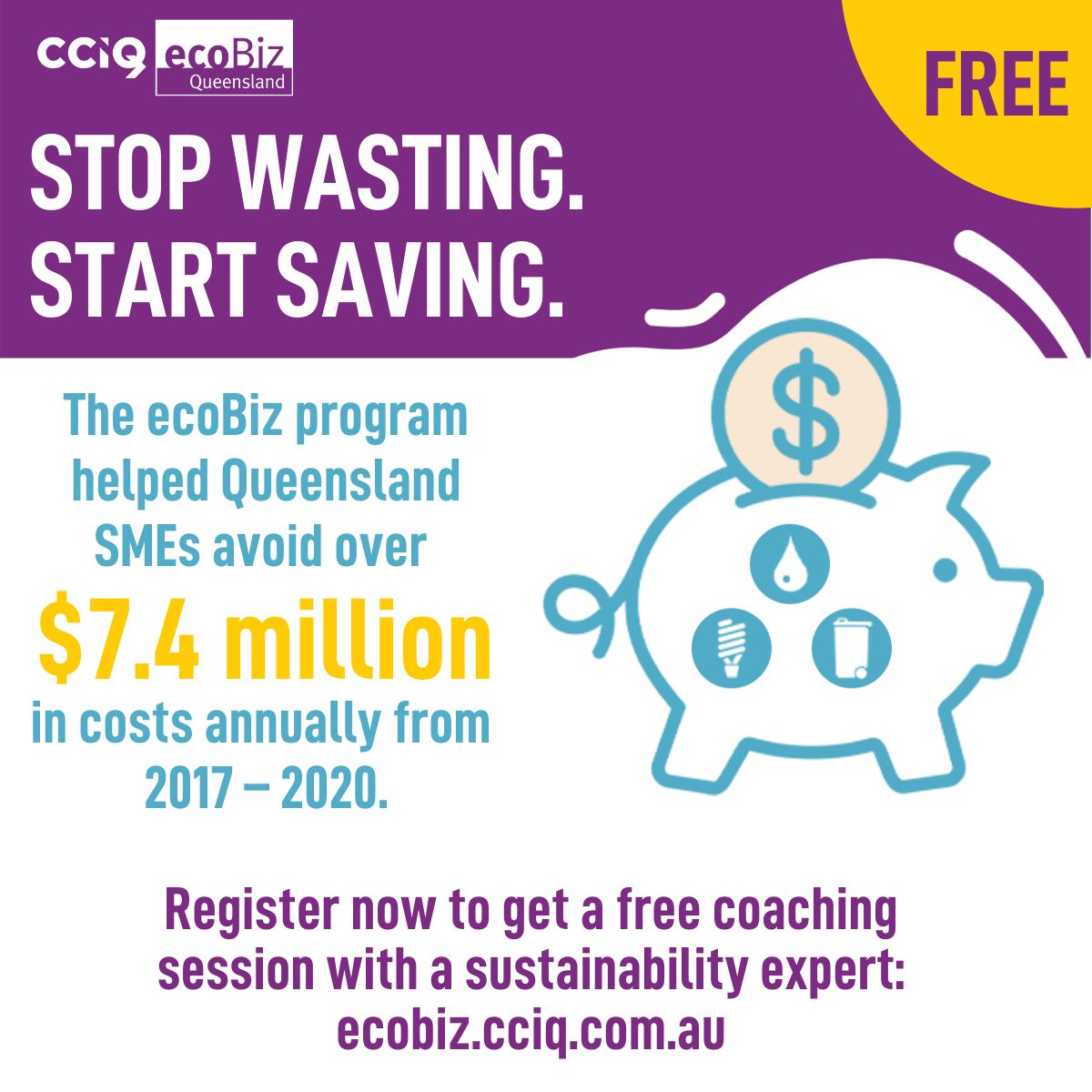 INTERESTED IN REDUCING YOUR BUSINESS COSTS?
ecoBiz is a free program funded by the Queensland Government and delivered by the Chamber of Commerce & Industry Queensland (CCIQ), which helps Queensland businesses audit their resource use and reduce costs from waste, water, and energy bills.
After a free two-hour coaching session with a sustainability expert, businesses receive a written report with practical and actionable recommendations, which are often no or low cost to implement. Every year, ecoBiz specialists analyse how participating businesses have progressed. Those that improve their resource efficiency by 10% or more become Star Partners.
Register now: www.ecobiz.cciq.com.au
CAN YOUR WORKERS READ & WRITE WELL ENOUGH TO THRIVE?
Business success starts with a workforce that's equipped and ready to learn and the foundation is better reading, writing and literacy skills. The Reading Writing Hotline helps employers find literacy and communication training geared to their business needs.
LOGAN OFFICE OF ECONOMIC DEVELOPMENT
The Logan Office of Economic Development provides free and low cost business support services for Logan-based business owners needing assistance to establish, sustain and grow their businesses. This includes mentoring, courses and workshops, assistance with property selection and more.
MORE BUSINESS RESOURCES & SUPPORT