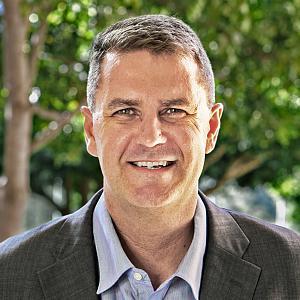 Dr Douglas Hunt is an economist with expertise in economic research and evaluation and in undertaking benefit cost analysis. He has a PhD in Environmental and Resource Economics, Graduate Diploma of Education (SEC), Graduate Certificate of Religious Education, B.A (Honours) in Anthropology and a Bachelor of Business.
Currently Douglas is the Senior Regulatory Economist for Telstra analysing regulatory and policy issues to provide advice to the senior management team. In addition to this, his role involves liaising with external regulatory bodies such as the ACCC and ACMA, along with other government and industry bodies in the telecommunications sector. He is also a lecturer in economics and strategy at both the University of Queensland and Griffith University and was a Senior Research Fellow at Griffith University working for an ARC project aimed at improving financial and commercial literacy in Indigenous small businesses. He was previously the Manager for Economics at RPS Asia-Pacific and the Principal Adviser for Strategic Economic Development to Redland City Council. In addition to his role with Redland City Council, Douglas has also been employed in State Government funded roles in regional development within NSW and Victoria at a local government level before moving to Queensland.
Douglas' experience across various industries is currently being utilized by Regional Development Australia Logan and Redlands as the organisation's Treasurer, and at Carmel College, Thornlands as the Board Treasurer.
---