REDLANDS COAST SMALL BUSINESS EXPO
The Redlands Coast Business and Jobs Expo took place on Thursday 4th November, and this year, the RDA Logan and Redlands was pleased to sponsor the stand for a well-deserving local business, InvincAble (pictured).

InvincAble Pty Ltd, and its sister organisation, InvincAble A.I.D.E (Accessibility, Inclusion, Diversity and Education), are passionate about using their decades of lived and work experience in the field of disability, to improve the lives of the disabled community.

The team offers a range of services including: motivational speaking, diversity and inclusion training, accessibility consulting, disability education, disability awareness programs, workshops and more.

To find out more about InvincAble, or to connect with them, visit:
http://invincable.co/
To view the Redlands Small Business Expo Video link click here.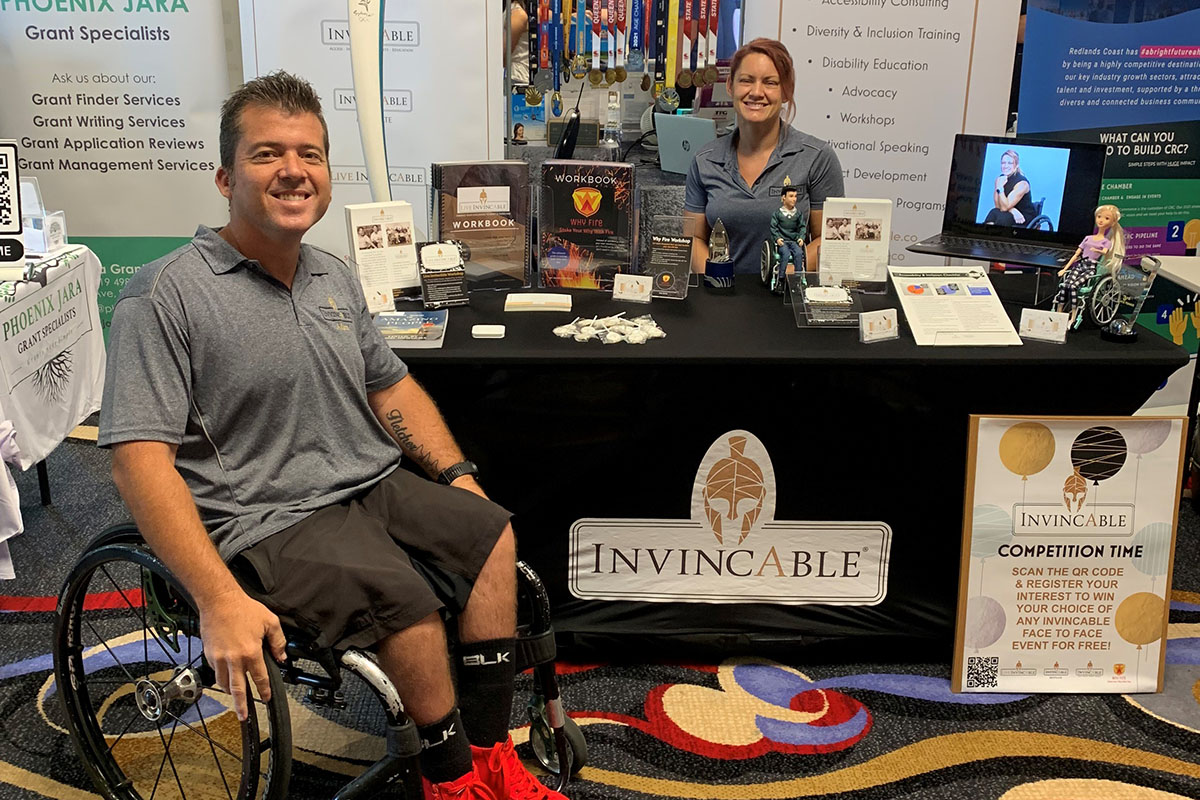 REDLANDS COAST BUSINESS EXCELLENCE AWARDS
The annual Redlands Coast Chamber of Commerce Business Excellence Awards offer an opportunity to celebrate champions of business, recognising the passion and excellence of business owners in the Redlands Coast.
This year the awards ceremony was held at Sheldon College on Saturday 9th October.
Pictured Right: Capalaba Sports Club, recipients of the Food and Hospitality Award (Large), this year proudly sponsored by the RDA Logan and Redlands.
The full list of award recipients can now be viewed here.
LOGAN BUSINESS AWARDS
The Logan Business Distinction Awards have undergone a great deal of growth since their inception. After being cancelled in 2020 as a result of COVID-19, the event returned in 2021, hosted by the Logan Chamber of Commerce, Beenleigh Yatala Chamber of Commerce and the Logan Regional Chamber of Commerce.

This year, the RDA Logan and Redlands was pleased to sponsor the award for the Education, Employment and Training Category. Congratulations to Practical Aquaponics (pictured) winners of this category.
The full list of award winners can be viewed here.