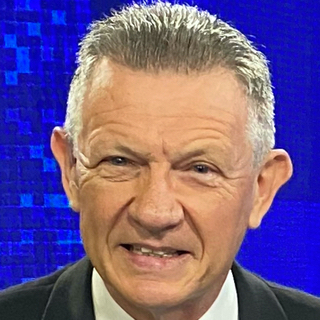 The richness and diversity of the RDA Logan and Redlands Board ensures a strong base through which to pursue the Region's full economic and social potential. With the appointment of Alexis Matthews-Frederick and Joseph Wallace to the Board on 19 October 2021 along with recently appointed Board members Terri Cooper, Cr Jacob Heremaia and Shane Rendalls and continuing Board members Kim Kerwin, Anne Livingstone, Dr Douglas Hunt and John Perry OAM, I am confident the future of the Logan and Redlands Region is in good hands. Information on Board members is available at https://rdaloganandredlands.org.au/about-us/board. The Board's focus over the recent past has been to build the RDA's capacity through engagement, identification of key issues and establishing and socialising the RDA's position. This was initially realised through the release of the RDA's strategic document in October 2020.
The Board is now focusing on recent events and emerging key regional initiatives which provide the RDA the opportunity to accelerate its ambition for the Logan and Redlands Region to be at the centre of economic and employment growth for South East Queensland, statewide Queensland and Australia wide.
This includes engagement with key audiences and aligning RDA meetings with opportunities for consultation including escalating engagement with regional business, community and political individuals and organisations. Prior to each formal Board Meeting, the Board hosts meetings with representatives from key regional stakeholders. Building on this, future Board meetings will continue engaging with stakeholders from across government, industry, community organisations and service providers.
Engagement complements the RDA's big picture focus including updating its strategic document Logan and Redlands: The Centre of Economic and Employment Growth for Queensland released in September 2020 and includes the revision of the strategic document to reflect emerging initiatives and research evidence with its draft release scheduled for early 2022.
It is to be a living document which provides a wide range of stakeholders, potential investors and policy-makers with a better understanding of the region - including strengths, challenges and needs - and strategic priorities that forecast the region's future.
If you wish to contribute to this development work, please contact our Director Steve McDonald at for further information.
There is still much to be done and, as always, I encourage all in the community to contact me or Steve McDonald to discuss topics of interest.
For further information on the RDA, go to https://rdaloganandredlands.org.au/.
The Hon. Gary Hardgrave
Chair
Regional Development Australia Logan & Redlands Inc
Building Better Regions Fund Round 6 - Applications now open
RDA Logan and Redlands commences research into regional skills shortages
Information businesses and the community need to know about COVID-19 initiatives
Inland Rail - Kagaru to Acacia Ridge and Bromelton (K2ARB)
Joint South East Queensland Regional Development Australia Activity