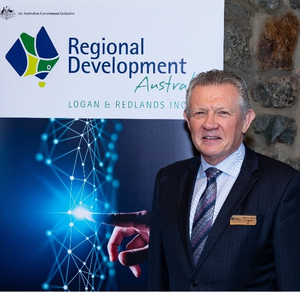 This Supplementary Report is released further to the Quarterly Report (Summit Edition) released on 13 October 2022. While planning and conducting the inaugural 'To 2042 and Beyond: Investing in SEQ' Summit formed a significant body of work for the RDA Logan and Redlands this year, we have been committed to maintaining the RDA's ongoing commitment to extensive consultations with key regional stakeholders and broader research to capture information and data to inform the revised Strategic Regional Plan.
In October 2020 the RDA released Logan and Redlands: The Centre of Economic and Employment Growth for Queensland which captured key issues and areas of focus. A key activity for the RDA throughout 2022 has been to review this document to reflect current and emerging opportunities with the intention of challenging the thinking around planning for the Region.
The Plan will be released in the coming months and will be substantially enriched as a result of the Summit, reflecting the need for cohesive, co-ordinated and long-term strategic regional planning.
If you wish to be part of this development work, please contact our Director Steve McDonald at for further information.
For further information on the RDA, go to https://rdaloganandredlands.org.au/. Information on Board members is available at https://rdaloganandredlands.org.au/about-us/board.
The Hon. Gary Hardgrave
Chair
Regional Development Australia Logan & Redlands Inc
Congratulations - Logan Business Distinction Awards 2022
Novaskill Recruitment Event
Inland Rail - Kagaru to Acacia Ridge and Bromelton (K2ARB)
Joint South East Queensland Regional Development Australia Activity