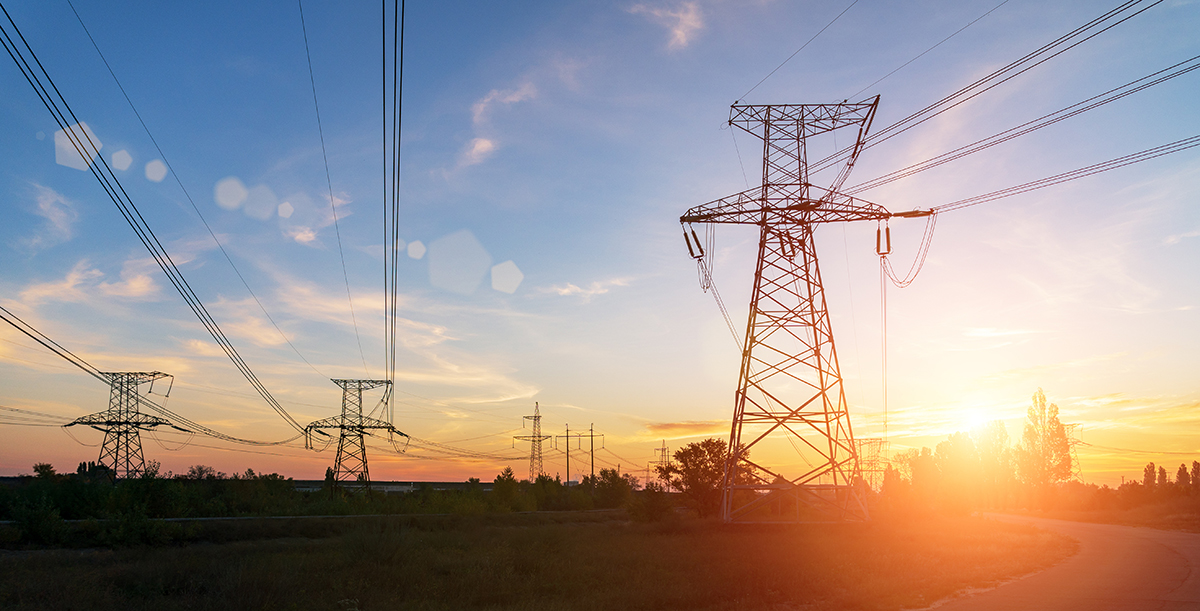 Landmark report highlights strengths and future opportunities for growth and investment in the Logan and Redlands region
RDA Logan and Redlands has partnered with Infrastructure Australia to develop the Regional Strengths and Infrastructure Gaps report.
The Regional Strengths and Infrastructure Gaps report provides a lens to highlight the opportunities in our regions and prioritise investment in Regional Australia. It highlights the need for improved social and transport infrastructure to support the regionalisation trend during the pandemic and which continues to reshape South East Queensland.
In developing this report, Infrastructure Australia partnered with 48 Regional Development Australia committees to conduct extensive consultation on community views. This was supported by engagement with key regional stakeholders, including businesses, peak bodies and industry groups, to help create a picture of each area's diverse assets, growth industries and infrastructure requirements.
With the debut of the Regional Strengths and Infrastructure Gaps report, Infrastructure Australia aims to increase the focus on the needs of Regional Australia by building an evidence base of mutually acknowledged needs, as well as identifying the assets available to be leveraged by industry and the community, working alongside government, to provide solutions.
The report found key Infrastructure gaps in the Logan and Redlands region are Social Infrastructure, including Education (tertiary), Green, Blue and recreational infrastructure and Transport infrastructure, notably public transport.
Despite its' central location within South East Queensland (SEQ), the Logan and Redlands region is in greater need of major investments and service improvements. An increasing population has led to further challenges in infrastructure and meeting the demands of the community has become difficult. A lack of social infrastructure and public transport continues to impede access to and within the region further exacerbating these issues. These essential infrastructure issues have contributed to ongoing socio-economic issues in the community.The report notes the region is in need of continued place-based planning and infrastructure investment. Better services overall are essential including improved telecommunications, transport, water and waste infrastructure. With more advanced infrastructure and amenities the region will be better equipped long term to attract businesses and industry to the region.
Key stakeholders across the Logan and Redlands region identified the following as issues of concern:
there is a critical need to enhance local upskilling opportunities to enhance local employment and skilled labour.
improved physical connectivity is a consistent priority and significant upgrades to road networks and public transport are needed.
the projected growth of the region is placing greater pressure on existing poor connectivity in the region.
place-based planning of investment and infrastructure needs to be a priority for the region.
The Hon. Gary Hardgrave, Chair of RDA Logan and Redlands said: "As one of the fastest growing regions in Australia, South East Queensland (SEQ) is experiencing significant change. Within South East Queensland, the Logan and Redlands region is at the centre of economic growth, bordering Brisbane, the Gold Coast, the Scenic Rim and Ipswich.
"The region has substantial economic opportunity in the areas of Health Care and Social Assistance; Advanced Manufacturing; Infrastructure; Transport, Logistics and Warehousing; Education and Training; Professional Services; Tourism; and Research. With the right infrastructure the opportunity exists to translate this capacity into sustainable economic growth for the region.
"The region is expecting to support one million new jobs. It is at the heart of growth with transport, logistics, light manufacturing and suburban expansion in South East Queensland.
"The region is keen to continue to develop its already strong identity, and to provide better services and improved hard and soft infrastructure, to promote liveability and social outcomes for residents. Addressing the gaps in infrastructure will also enable the growing tourism, advanced manufacturing, healthcare and social services sectors to reach their full economic capacity."
Infrastructure Australia Chief of Policy & Research Peter Colacino said: "Infrastructure Australia's 2019 Australian Infrastructure Audit identified the challenges and opportunities in providing infrastructure and services in Regional Australia. It found that Regional Australia is characterised by limited choice of infrastructure and associated services, with thin markets limiting the ability for service providers to participate.
"While Australia's regions are each unique, they share many strengths. This report draws out of those strengths as the basis for communities to define their own identify as well as supporting increased collaboration and knowledge sharing between communities.
"We encourage all stakeholders to use this evidence base to bring forward solutions to local challenges and seize opportunities for growth, innovation and investment. This evidence base supports planning, and informed decision-making, to ensure we get the solutions right to close these gaps.
"Without further reform and investment, the quality of infrastructure and access to services in our regions will remain behind our Fast-growing Cities, constraining growth. The impacts of the COVID-19 pandemic on regional population growth and changing patterns of trade are compounding these challenges," Mr Colacino said.
Published alongside an interactive map, the report is a starting point for discussion between all parties to inform further planning, policy and investment solutions. Further consultation is being encouraged, with submissions open until 29 April 2022.
Media contacts:
Steve McDonald, RDA Logan & Redlands
0429 377 803 This email address is being protected from spambots. You need JavaScript enabled to view it.
Elizabeth Kelleher-Cook, Infrastructure Australia
0428 163 090 This email address is being protected from spambots. You need JavaScript enabled to view it.
---