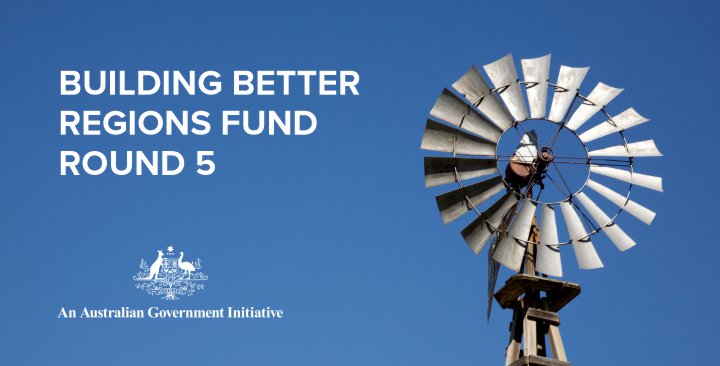 BBRF Round 5 Announcements
The Redlands region has secured more than $300,000 in Commonwealth Government funding through the Building Better Regions Fund to create jobs, improve infrastructure and build stronger communities.
On 8 October 2021, the Government committed an extra $100 million on top of the $200 million initially announced under Round 5 to fund a total of 298 projects across the country.
RDA Logan & Redlands congratulates the following Redlands organisations on their successful applications under the Commonwealth Government's Building Better Regions Fund Round 5:
Macleay Island Bowls Club – The project includes an upgrade to the front entrance of the Bowls Club to improve accessibility for people with disabilities.


Redlands Coast Chamber of Commerce – Championing Redlands Coast will develop a research report to identify employment opportunities in the region, future gaps in skills, opportunities for empowering small businesses and opportunities to attract investment and business to the Redlands Coast.


Southern Moreton Bay Islands Chamber of Commerce – This project will expand the annual Karragarra Sea Market to a four-day cross island event.
Regional Development Australia Logan and Redlands Chair, the Hon. Gary Hardgrave said he was delighted with the number of successful projects across the Redlands.
"The Redlands region did very well, and this is a fantastic outcome both for the successful applicants and for the region as a whole. We would like to congratulate all of the successful applicants on their hard work in preparing their submissions for Round 5 of the BBRF."
"After a period of apprehension there is now excitement across the Logan and Redlands Region. Despite the impacts of COVID-19, which are not to be underrated and which tested the resilience of the region's businesses and broader communities, we find ourselves with opportunities, and this is reflected in the success of the Redlands region in Round 5 of the BBRF."
"Market engagement for Building Better Regions Fund Round 6 has already commenced, and RDA Logan and Redlands looks forward to providing continued support to applicants through the next Round."
A full list of funding recipients under the Infrastructure Project Stream can be found here.
A full list of funding recipients under the Community Investments Stream can be found here.
---